Vintage Austin: The Austin Pioneers
Posted by Craig Smyser on Monday, November 7, 2022 at 11:44 AM
By Craig Smyser / November 7, 2022
Comment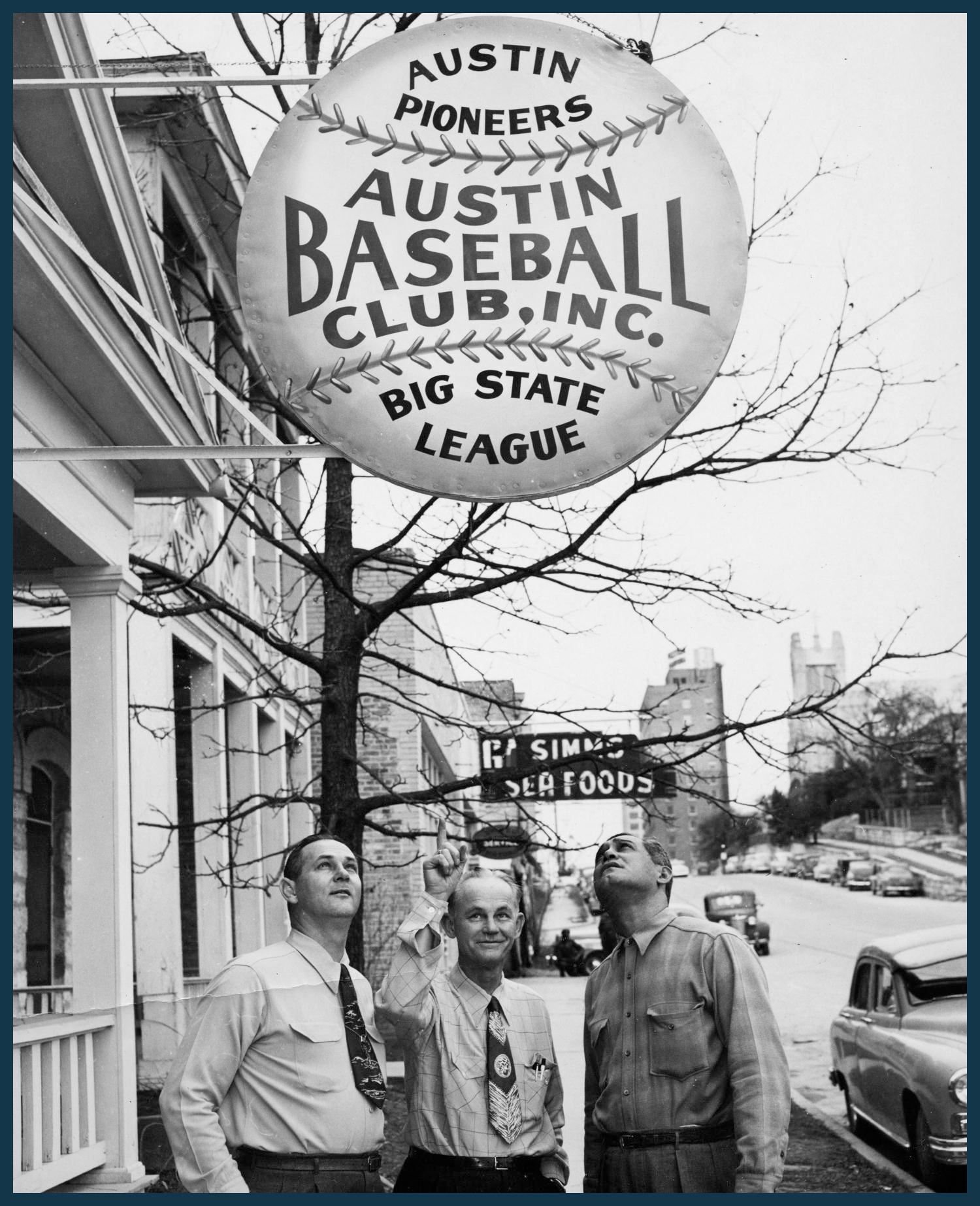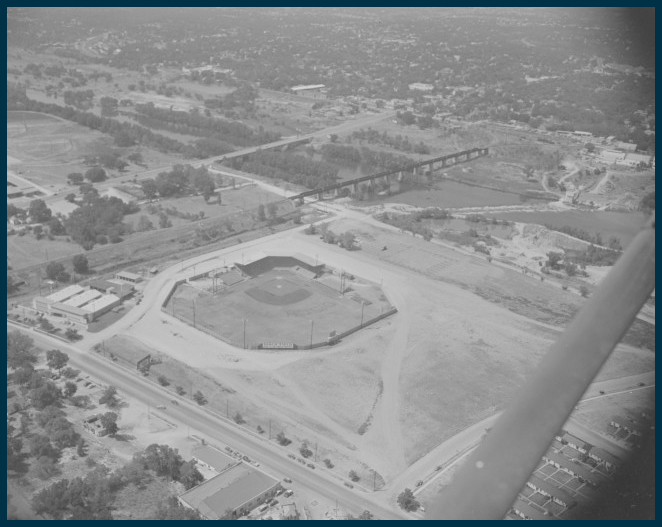 Photo Credit: Austin History Center, PICA06094 & ND-48-A001-01
This Vintage Austin photo from the 1940s includes Jack Knott, Hank Oana, and Edmund P. Knebel. Knebel, a local bottler of 7-Up & Nu-Grape sodas, was the founder & owner of the Austin Prioneers while Hank "Prince" Oana served as the team manager during the 1948 & 1949 seasons.
The team played at Disch Field, seen in the second photo. Don't confuse this Disch Field with Disch-Falk Field on the UT campus. This ball field was located along the Colorado River, near present day Auditorium Shores.
The mid-level baseball team was active from 1947 - 1955 and were part of the Big State League, a Class-B level club exclusive to Texas-based teams. Over the 11 years of it's existence, the Big State League had teams in 22 cities, although none of the teams were active for the entire 11 years. Other teams in the league include the Paris Red Peppers, the Waco Dons, and the Wichita Falls Spudders.