Vintage Austin: Millett Opera House
Posted by Craig Smyser on Wednesday, April 26, 2023 at 12:42 PM
By Craig Smyser / April 26, 2023
Comment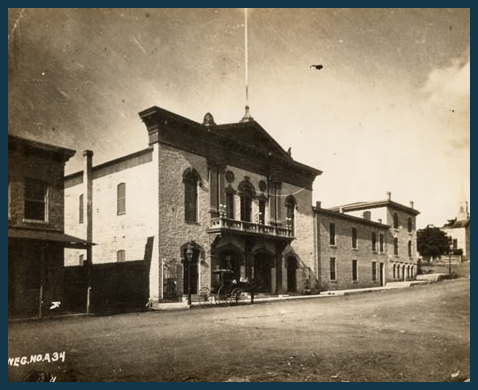 Photo Credit: Austin History Center, C00123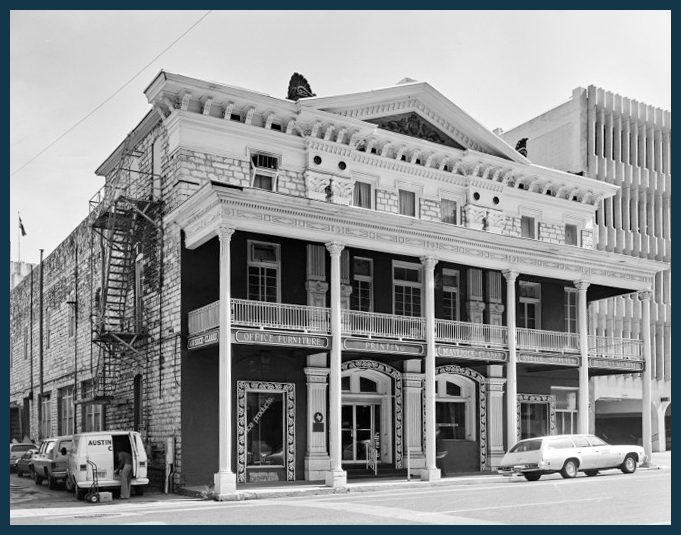 Photo Credit: Austin History Center THC_06-0027
These Vintage Austin photos feature the Millett Opera House, located downtown on 9th Street, which still stands today!
Charles F. Millett was a prominent figure in Austin. He was a lumber and construction businessman, he served as an alderman for the city, was appointed to be the first Fire Chief of the Austin Volunteer Fire Department in 1866, and later the Assistant Fire Chief. Wanting Austin to keep up with other growing cities, Millett announced his plan to build an opera house in 1878. Millett moved his lumber yard at 110 E. Ash Street (now 9th Street) to a location near the Colorado River and built the opera house at the 9th Street location. The news excited residents so much that local newspapers regularly printed updates on the progress of construction.
The building was designed by F.E. Ruffini, the architect who designed the Old Main Building at UT. Upon it's completion in 1878, the Millett Opera House became the social hot spot in Austin. It was Austin's largest auditorium with 800 seats and was the second largest opera house in Texas at that time. Smaller than only the Galveston Opera House.
For 16 years, the venue hosted more than just operas. You could also see other theatre productions, the legislature occasionally occupied the building while the Capitol was being built, UT held its commencement here, and it even served as a roller rink at one point. With the construction of the larger, Hancock Opera House, the Millet became old news and the property changed ownership a few times in the coming decades. Subsequent owners included the Knights of Columbus and Austin Public Schools, who leased the space to varies groups. In 2017, Austin ISD sold the property to the Foundation For Preservation Of Historic Places and is now used by The Austin Club as their meeting place. The Austin Club's restoration of the building earned it them a History Preservation Award from the Heritage Society of Austin.