Vintage Austin: Houghton House
Posted by Craig Smyser on Friday, June 9, 2023 at 12:02 PM
By Craig Smyser / June 9, 2023
Comment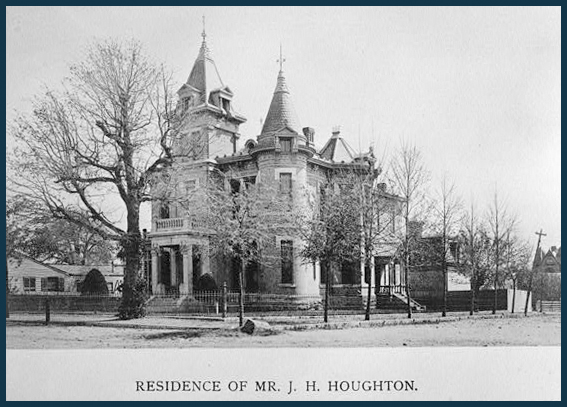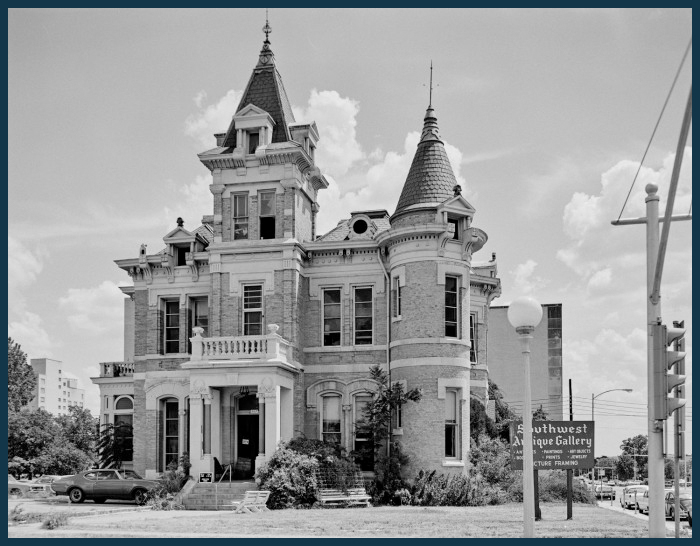 This Vintage Austin photo features the home of John H. Houghton. Born in 1847, Houghton began his career traveling to-and-from the railhead in Hempstead, TX, delivering goods to Austin and Georgetown. Through the years he filled many roles, he worked as a wholesale supplier of wines, liquors, cigars, and tobacco, and served as first Vice President of the American National Bank in Austin.
In 1886, he built this home for his family at 307 W. 12th Street. Houghton enlisted James Wahrenberger, a well-known architect from Austin, to design the home. The home, as described by the Austin History Center's online exhibit, "Lost Victorian Austin," "a visitor entered the house via an entrance foyer under the main tower. On the left was the stairhall, then the library, then a large ballroom. To the right of the hall was the parlor with wide folding doors opening to an octagonal dining room. Like many great houses of the period, its detailing was an eclectic mix: like stained glass windows, classically inspired mantelpieces, and fanciful woodwork."
In 1911, after Houghton and his wife had both passed, the property was inherited by their daughter, Josephine and her husband. Beginning in the 1920s, the house served as a variety of things; apartments, office, shops. In the second photo, you see it when it was home to Southwest Antique Gallery.
By 1973 the property had begun to deteriorate and was in need of a lot of attention. That March, the property was sold to a contractor, John Stokes. It's reported that a pre-existing mortgage required that a parking garage be built on the site. This, coupled with Stokes attitude toward the demolition, ruffled feathers around Austin and efforts began to save the home, but without success. The demolition of the Houghton House (along with a few others) resulted in the city passing its first historic preservation ordinance in 1974.
Photo Credits:
Library of Congress, HABS TEX,227-AUST,16--11
Austin History Center, THC_06-1268