Vintage Austin: Air Conditioned Village
Posted by Craig Smyser on Friday, September 30, 2022 at 9:19 AM
By Craig Smyser / September 30, 2022
Comment
​This Vintage Austin photo is from the ​ceremony to celebrate the completion of the Air Conditioned Village​. I'm not sure what they're demonstrating with the long block of ice and a pistol, but I found it amusing!
Up until the 1950s, air conditioning was typically found only in commercial establishments. It was then that the National Association of Homebuilders, along with the University of Texas, thought it time to have air conditioning in a residential environment. The pilot project took place here in Austin, encompassing about 20 homes in the Allendale neighborhood.
Construction began in 1954 with each home equipped with a different company's equipment while also testing things like window placement, insulation in the walls & roofs, and ventilating the attic, kitchen, & bathroom. They also assessed operating costs, demand on the city's electrical grid, and whether central a/c was feasible for the average homeowner.
Not only were they testing how to make central a/c available to the masses, the families that purchased these homes agreed to ​weekly visits for a year to observe how the system ​changed home life. What did they find? It was reported that "families spent more time at home, slept longer, and were generally more happy!" By 1962, almost 6.5 million homes were air-conditioned.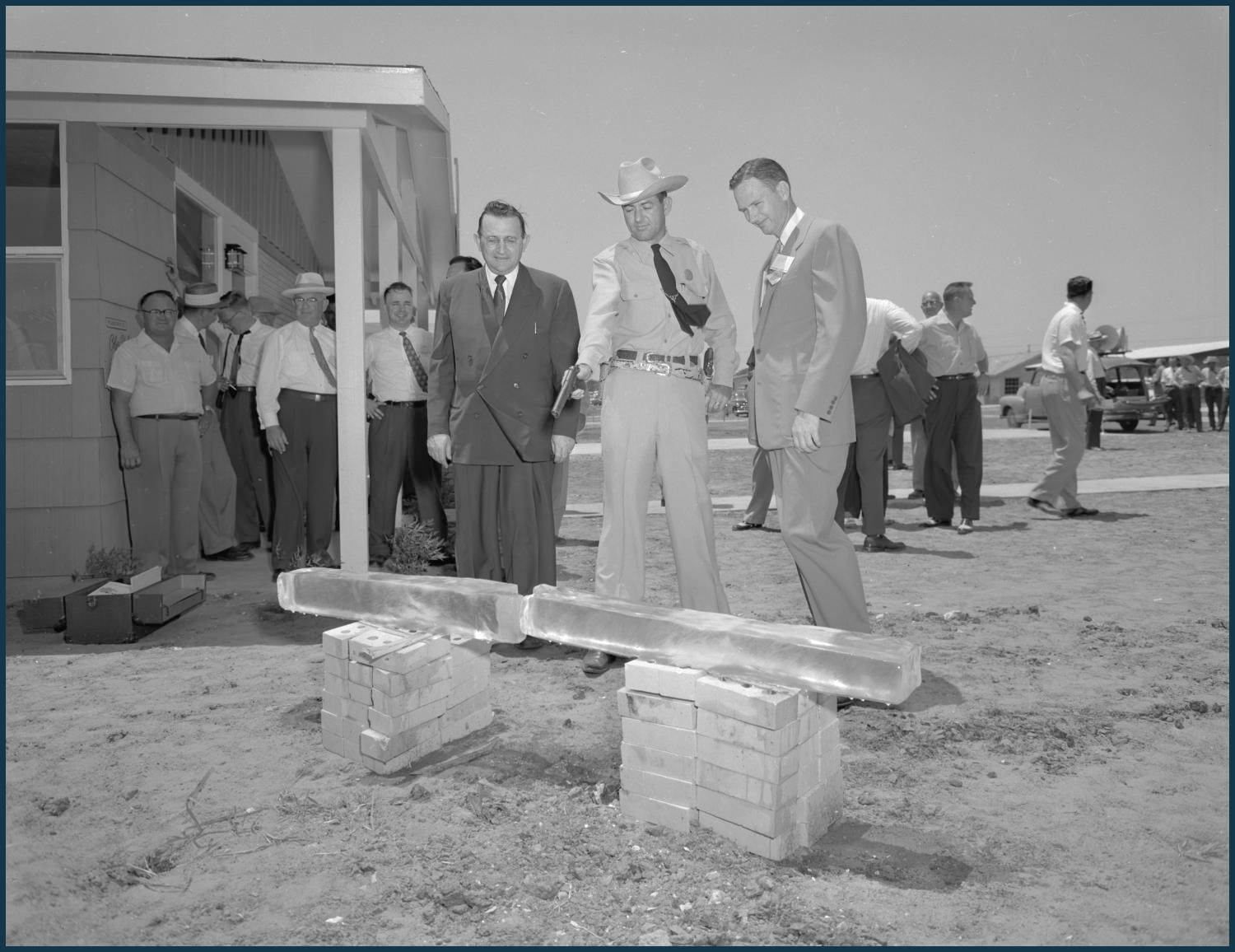 Photo Credit: Austin History Center, ASPL_DM-54-C20073